Want to track on HTC Desire 530 without rooting? HTC Desire 530 monitoring software is your best choice to spy on any Android smartphone.
About this Android devicd. The Desire 530's 5.0-inch Super LCD screen is a little less impressive, but reasonable for the money. The specs match the Desire 530's arch-rival, the Moto G, which is the same size and has an identical 1,280×720-pixel resolution.
When it comes to monitoring on HTC Desire 530, you may have a lot of reasons. Perhaps you would like to know about your child's activities, browse unhealthy websites, fear that they will play with the bad boys, and the test results will fall. You need to spy on your child's HTC Desire 530. Perhaps your spouse always sneaking, your husband always call a woman in the room next door? In order to understand the details of the call, you have to spy on his HTC Desire 530. Otherwise you may have the risk of losing your family. If Desire 530 is the main communication tool for your employees, it is more necessary to monitor their every move. Of course, you can also hire a private detective to perform your surveillance tasks, but it would be a big expense. Why don't let the HTC Desire 530 monitoring software work for you?
Trouble for can not find a suitable monitoring software to track on HTC smartphone? HTC Desire 530 Spy Software is the best solution for you. As long as you install this monitoring software to HTC Desire 530, the phone seems to be in your hands. It will give you feedback on all activities of the HTC Desire 530. Including caller number, all the received and received text message, web pages have been visited, videos and pictures taken by mobile phone, GPS, Skype, Facebook, iMessage, Whats App, installed Applications, etc. The software has all the features you want. Even you can record the phone calls. Of course, no one can know the existence of it.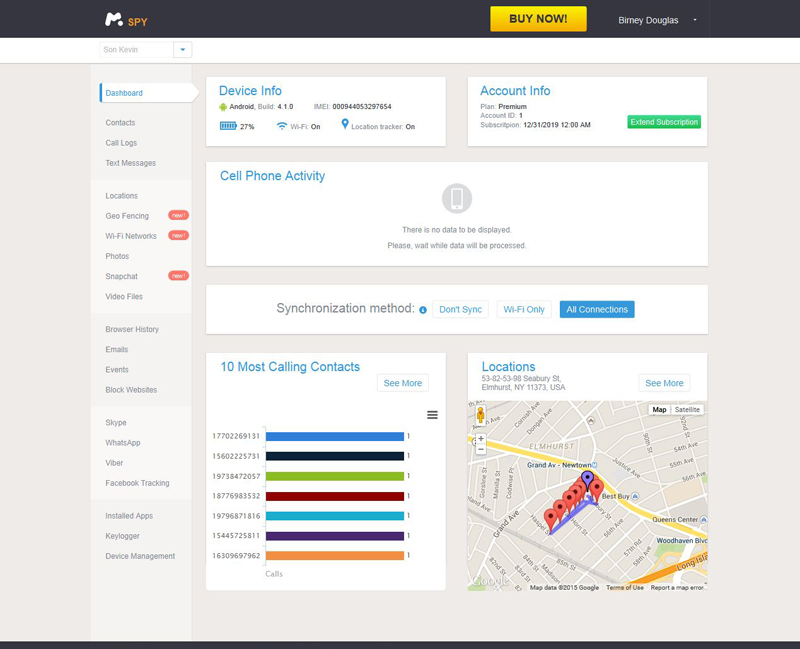 Free try HTC Desire 530 Spy Software here.
Supported Devices: You can monitor any HTC, Samsung, LG , Sony cell phone including Android smartphones and tablets. Such as HTC 10, HTC Desire 530, HTC One, Galaxy Note 7, Galaxy S6, Galaxy S7, Galaxy TabPro S, Xperia XZ, Xperia XA Ultra, OnePlus 3, Moto G4, Moto Z Play, Huawei Mate 9, ZET Axon 7 Mini, Xiaomi Note 4, Blackberry DTEK50, even iPhone 7.
How the HTC Desire 530 Spy Software Works?
1. Buy HTC Desire 530 Spy App
You can purchase our HTC Desire 530 spy app directly from this website. Choose the subscription and fill in the order form. After your payment has been confirmed, installation guidelines will be sent to you.
2. Install and Set Up HTC Desire 530 Spyware
After the purchase is completed you need to download our HTC Desire 530 tracking application and install it onto the target Android device. HTC Desire 530 Spy Software installation is so simple and intuitive that you can complete it in several minutes.
3. Start Tracking on HTC Desire 530
Simply log in to your Control Panel and our HTC Desire 530 tracker will start tracking text messages, call history, GPS location details, and any other activity taking place on the target device. Our HTC Desire 530 monitoring app will capture the information on every activity of your target HTC Desire 530 user.
Tip: It's best not to monitor anyone, they will hate you, and you will have a crisis. Before you spy on their HTC Desire 530, you need to tell them and make sure that you get their permission. For your children, familiy and company, you have to learn to self-correcting, with a positive attitude to deal with the problem!
Tags: htc desire 530 spy app, htc desire 530 spy software, monitor on htc desire 530, spy on htc desire 530, track on htc desire 530