Sporting a 6-inch screen, the Asus Zenfone 6 is the largest model in Asus's new range of Zenfones – a set of handsets out to bring Asus phones to a mainstream audience. With the Zenfone 6, Asus has managed to build a phablet that boasts of good hardware components, good build quality, and decent camera performance. Zenfone 6 come with Snapdragon 855 SoC, Android Pie, and a display with a resolution of 2340 x 1080 pixels. Are consumers willing to pay for such a configuration? Let's wait and see.
If your husband has a ZenFone 6 running on Android, I can really help you in this. It is actually highly probably that his ZenFone 6 smartphone has any of these operating system. Now allow us to see the best way to spy on his cellphone without touching his cellular phone.
It's becoming increasingly hard for parents to stall the kid from getting a cutting-edge smartphone when everyone else at school already got one. If you weren't able to withhold the kid's the relentless begging/nagging and grant him/her a Asus ZenFone 6 – a proper powerhouse that could expose the kid to cyber bullies that are abounded on the Internet. It falls upon you to proactively look out for your kid's best interest by keeping an eye on any alarming, suspicious activity conducted with the ZenFone 6.
Are your employees misusing company owned ZenFone 6? Are you trying to collect evidence against a suspect? Are your kids getting more possessed and do not want to share anything with you? Whats the best ZenFone 6 tracking app? Stop wondering and thinking all day long, ZenFone 6 Spy App is exactly what you need.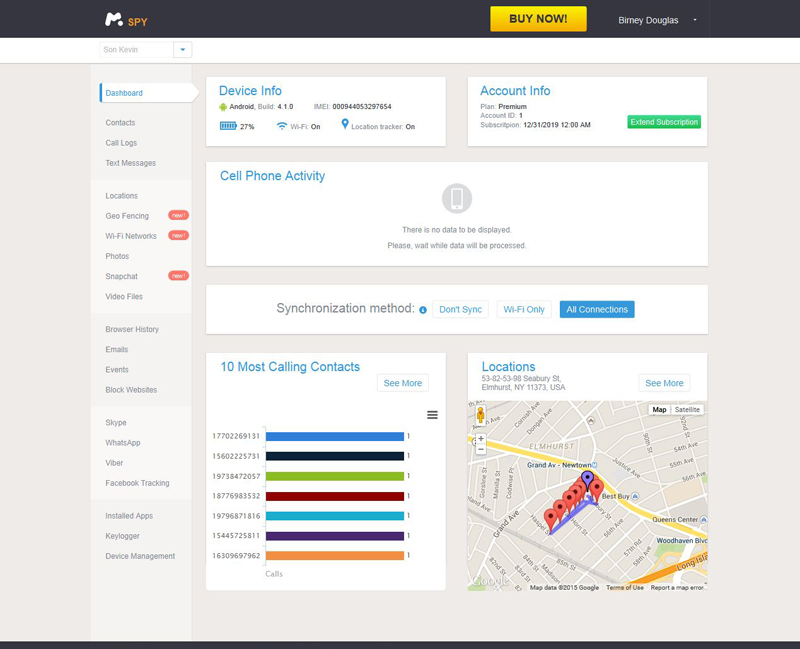 The idea is to plant the spyware app to the Asus Android smartphones, once activated and running, the spy silently gathers information regarding various aspects of the ZenFone 6's activity. Phone calls, call logs, text messages, emails, browser history, chat app log, photos and videos, the gps location, all the information will be gathered, categorized and uploaded to the encrypted server, which can only be accessed by you with the authenticate password via a web browser.
Get Spy Software for Asus ZenFone 6
ZenFone 6 Spy Software Features
– Listen live to surroundings through Spy ZenFone 6 mobile
– Track ZenFone 6 Web Browsing History
– View Picture and Video Log
– Read Contact Details
– Read ZenFone 6 Text Messages and Call History
– Track ZenFone 6 GPS Location
– Log web history and bookmarks
– Listen Live to surroundings through "Spy Call"
– Track ZenFone 6 Viber, Snapchat, and WhatsApp
– And More…
How does Asus ZenFone 6 Spy App Works?
1. Sign-Up
First you need to sign up for this monitoring service by selecting the pricing plan that best suits your needs.
2. Connect with Target device
For all Android devices, you need to install it app on target device which takes just few minutes and becomes hidden after installation.
3. Start Monitoring
Log into your ZenFone 6 spyware control panel and start monitoring all device activities like sms, calls, location, facebook, whatsapp etc.
Conclusion:
We have preliminary design the tools that are sufficient to spy on the contemporary android ZenFone 6. However, apart from the monitoring of your target android device, parents should sit with their children and need to guide them about all the online dangers. Talk to your teens later why digital parenting is necessary for their protection. Rest leaves it to the android parental control software no matter what android smartphone you are looking forward to keeping a hidden eye on.