My children want a Android mobile phone, then I decided to give him a BLU G70, but I'm afraid he mess with it. So I plan to install a monitoring software to the phone before I give it to him. Could you suggest someone to advise me how to do this?
How to read SMS On my husband' BLU G70 without knowing? Is there a way to track my wife's Text Messages? The G70 has a solid, pocket-friendly design that's comfortable to hold. Though its 6.4-inch display doesn't have the sharpest resolution at 720 x 1560 pixels, text and icons are still easily readable. I'm also a sucker for display bezels that smoothly curve into the edges, and along with the device's metal trimmings it has an overall polished look.
If you need to track down a BLU smartphone, you've come to the right place. Whether you're simply trying to track the location of your lost BLU smartphone, or you're a secret agent and you need to gain intel on the day-to-day whereabouts of a crooked diplomat, we're here to give you the information you need to get the job done. It'll be easier if you're tying to track a BLU G90, G80, G70, J6/J4/J2, BLU G60, BLU G9 Pro, BLU C5/C5 Plus, BLU Studio Mini, BLU R1 HD, Life One X2, Energy XL, Advance 5.0, Studio Selfie 2, VIVO XL, etc.
Free try BLU Spy Software here.
BLU Spy App – Best Tracker App For BLU Smartphone
BLU Spy Software welcomes the world's first professional monitoring app for the BLU smartphone and Android/IOS system. Now you can use the powerful tracking features of BLU Spy App! After the Android monitoring app is setup on the target BLU mobile it will record SMS text messages and call activities and then silently upload the data to your private spying app account using the Internet. The monitoring software also records GPS locations every 15 minutes when signal is available. The GPS rate is adjustable. BLU Spy App is a hybrid software/service which allows you to monitor your smartphone in real time. This unique system records the activities of anyone who uses your Google-powered device. You install a small application. It starts at every boot of the phone but remains stealth.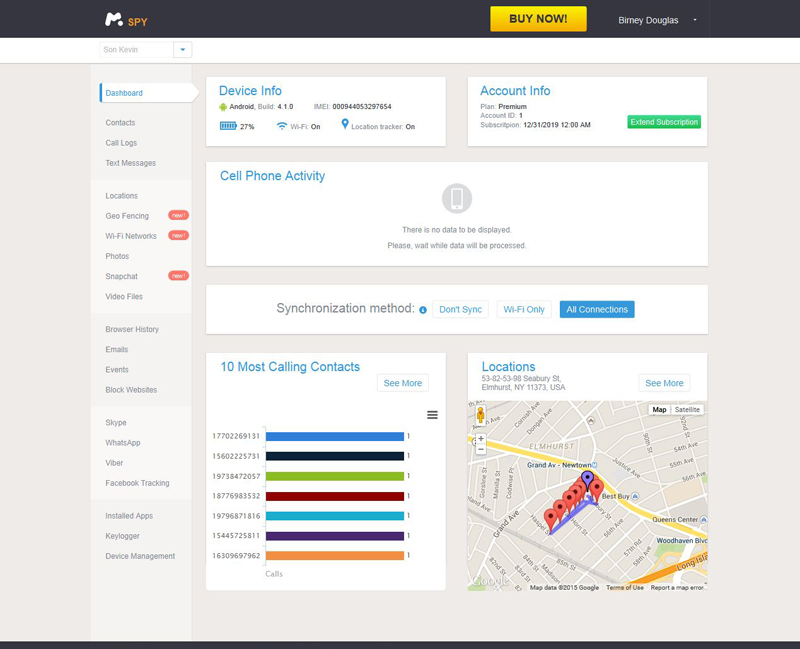 So, How To Download BLU Spy App? You can find the truth with BLU Spy Software. With this Android monitoring app, you can:
Real time to Track Phone Location
Track Phone Text Messages
Read Phone Contacts
Track Whatsapp messages
Apps Usage
Auto Answer ( Spy Call )
Free Update
Track Viber messages
See Call HistoryRecord
Track Internet Browsing History
See All Photos Captured
100% Undetectable
Narcotics crime is a grave crime afflicting our country at present. It not only jeopardizes families and disrupts development of social productivity, but also disturbs public order.
Supported Devices: Blu Advance Series, Dash Series, Energy Series, Grand Series, Life Series, Neo Series, Pure Series, Studio Series, Tank Series, Touchbook Series, Vivo Series and Samsung, Sony, Huawei, LG, Lenovo Android smartphone; Such as Galaxy S20, Xperia 1 II, Oppo Finx X2 Pro, LG G8 ThinQ, Moto G8 Plus, Huawe P40, etc.